COURSE Surveying / Mapping / GIS Technologies
Introduction to GIS, ArcGIS Pro for watershed delineation
Learn the basics of GIS in ArcGIS software, then perform watershed delineation in ArcGIS Pro
Created by
Paul Nicoara
About this course
In our course, you will learn to use the basic GIS tools inside ArcGIS, which is the leading GIS software.

If you are looking for a great introductory course, then look no further!

Together with our teacher, Sam, we are here to guide you, and offer suppression to any questions or curiosities you may have!

The course will constantly grow in the number of videos and curriculum, so you may feel overwhelmed! Please do not hesitate to contact us whenever you feel you need further information!

Finally, some great resources are ArcGIS online documentation, available on the ESRI website.

According to Wikipedia, A geographic information system (GIS) is a type of database containing geographic data (that is, descriptions of phenomena for which location is relevant), combined with software tools for managing, analyzing, and visualizing those data. In a broader sense, one may consider such a system to also include human users and support staff, procedures and workflows, the body of knowledge of relevant concepts and methods, and institutional organizations. Information systems.

In this course you will learn everything you need to learn about the essential ArcGIS tools, basic GIS concepts, understanding GIS data, adding data to a map, symbolizing the data, and creating the map layout!
The second part of the course will introduce you to ArcGIS Pro, the wonderful world of hydrology, remote sensing, and land cover. Will teach you how to display a watershed delineation, create the map in ArcGIS Pro and also create a map story in ArcGIS Online.
What you will learn?
Learn the basics of Geographical Information Systems
Learn the basics of ArcGIS
Analyze GIS data in ArcGIS and ArcGIS Pro
Create maps in ArcGIS and ArcGIS Pro
Certificate of completion
---
---
100% moneyback guarantee
If you cancel within 10 days and you're not completely satisfied, we'll give you all your money back. No questions asked.
Training 2 or more people?
Get your team access to 631 top PE Courses courses anytime, anywhere.
Section 1. Introduction to GIS and ArcGIS
1. What is GIS.mp4
9m 12s
2. Data Models.mp4
13m 3s
3. Managing Data.mp4
11m 53s
4. Navigating the ArcMap Software.mp4
12m 52s
5. Working with Vector Data Layers.mp4
10m 29s
6. Analysis Tools.mp4
11m 25s
7. Symbolizing Data I.mp4
11m 20s
8. Symbolizing Data II.mp4
9m 50s
9. Creating Map Layouts I.mp4
10m 8s
10 Creating Map Layouts I.mp4
14m 50s
Section 2. Learn ArcGIS Pro for watershed delineation
1. Introduction to Course and ArcGIS Pro.mp4
11m 32s
2. Introduction to Hydrology and Watersheds.mp4
15m 8s
3. Working with Hydrological Data.mp4
13m 33s
4. Watershed Delineation Part I.mp4
17m 44s
5. Watershed Delineation Part II.mp4
13m 28s
6. Remote Sensing and Land Cover Classification.mp4
10m 53s
7. Working with Land Cover Data in ArcGIS Pro.mp4
18m 0s
8. Creating a Map Layout in ArcGIS Pro.mp4
10m 28s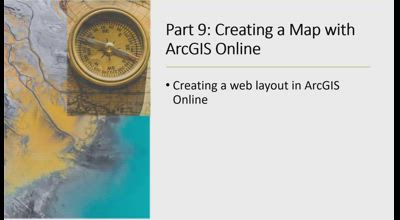 9. Creating a Map with ArcGIS Online.mp4
9m 4s
10. Web Apps with ArcGIS Online.mp4
10m 33s
Learn from the best
Map making professional with over 6 years of experience. I have worked for small and large companies in various fields, from housing agency to GPS manufacturer looking to develop super apps. I love to share my experience and knowledge with other professionals interested to develop their skill. I constantly try to differentiate myself and the courses I help develop and to make sure the students gets the best content both in audio-video presentation and the correct rate of theory to practice within my courses. I have studied map making at the bachelor level and geomatics at master level, at the University of Babes-Bolyai, Cluj-Napoca, Romania. I am open to communication and suggestions for further development.